Ruairí & Marie-Thérèse
Ruairí was born and raised on Inis Meáin as were many of his forebears.  Marie-Thérèse is from Cork originally but has called Inis Meáin home since 2006.
Ruairí is a chef by trade and Marie-Thérèse has a broad business and design background.  They originally created Inis Meáin Restaurant & Suites to enable themselves to live and work in their respective fields on Inis Meáin.
In 2023, Ruairí's parents retired from running Inis Meáin Knitting Company which they had founded in 1976.  It is the main employer on the island, creating beautifully designed, high quality knitwear inspired by the island landscape, history and culture.
To take over the running of the Knitting Company, having previously worked there for several years, Ruairí and Marie-Thérèse evolved the Restaurant & Suites into Inis Meáin Island Stays from 2023.
With a wonderful young family, a 70 acre working farm, and two businesses to run, they keep busy, but are always very grateful to be able to live among the outstanding natural beauty and tranquillity of Inis Meáin.
Luckily Ruairí & Marie-Thérèse have great teams to support them across the two businesses including wonderful colleagues who worked in the Restaurant & Suites for many years.  Is as an oileán Orla agus Meadhbh thíos.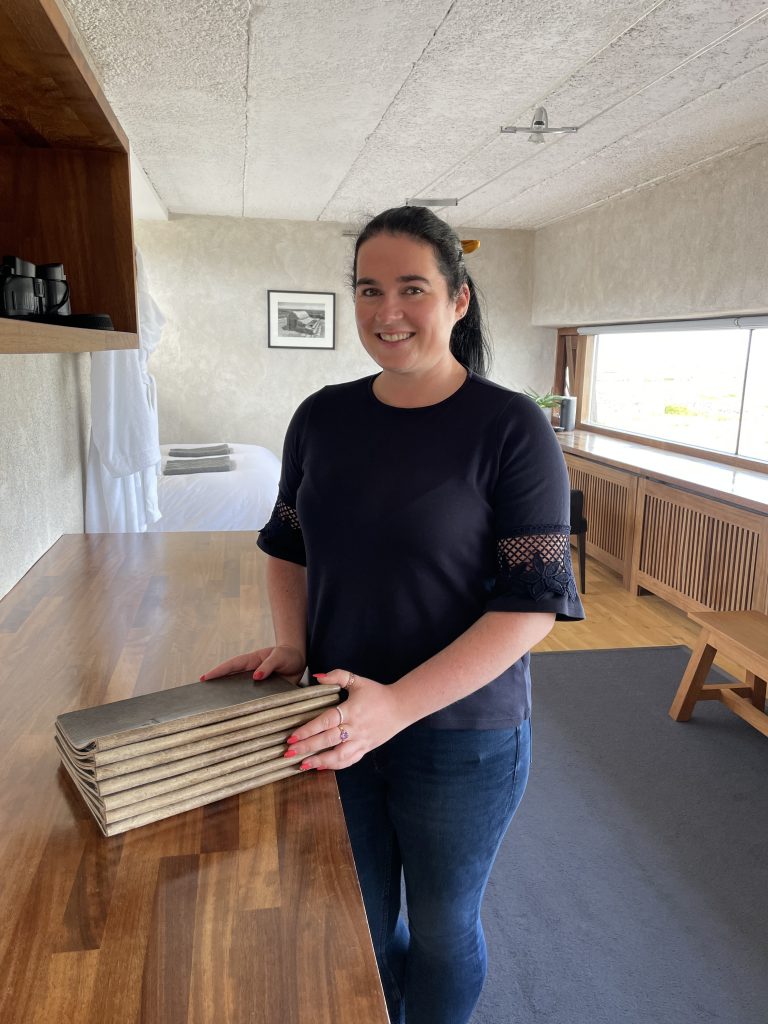 Orla Ní Chonghaile
Chief Organiser
Orla manages the office administration, but she and her family also help us look after our girls and have become like a second family for them over the years.  She has also been drafted in to the Knitting Company offices so we really don't know where we'd be without her at this stage.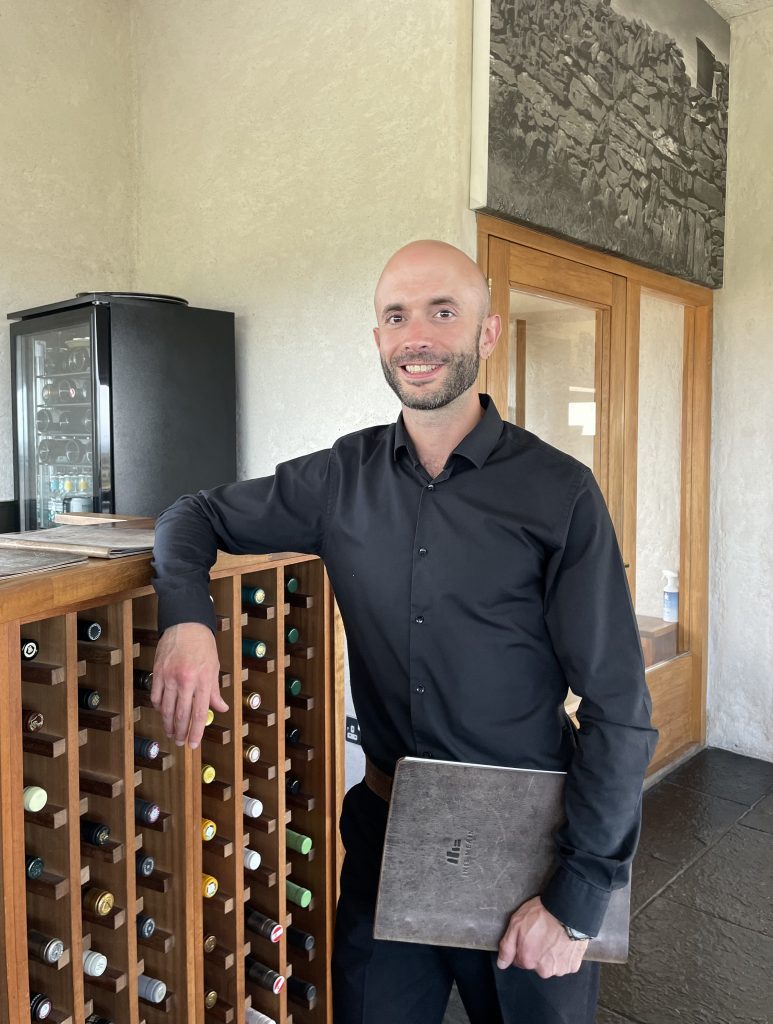 Enrique Gonzalez Villar
Happy Machine
Enrique has been keeping us smiling for several years. From Madrid but with a thick Scottish accent, he is always jolly, and has a laugh that makes him a favourite with our guests. He is tasked with looking after our Island Stay Guests and keeping the Houses, vegetable gardens and Knitwear Store clean and tidy, among other things.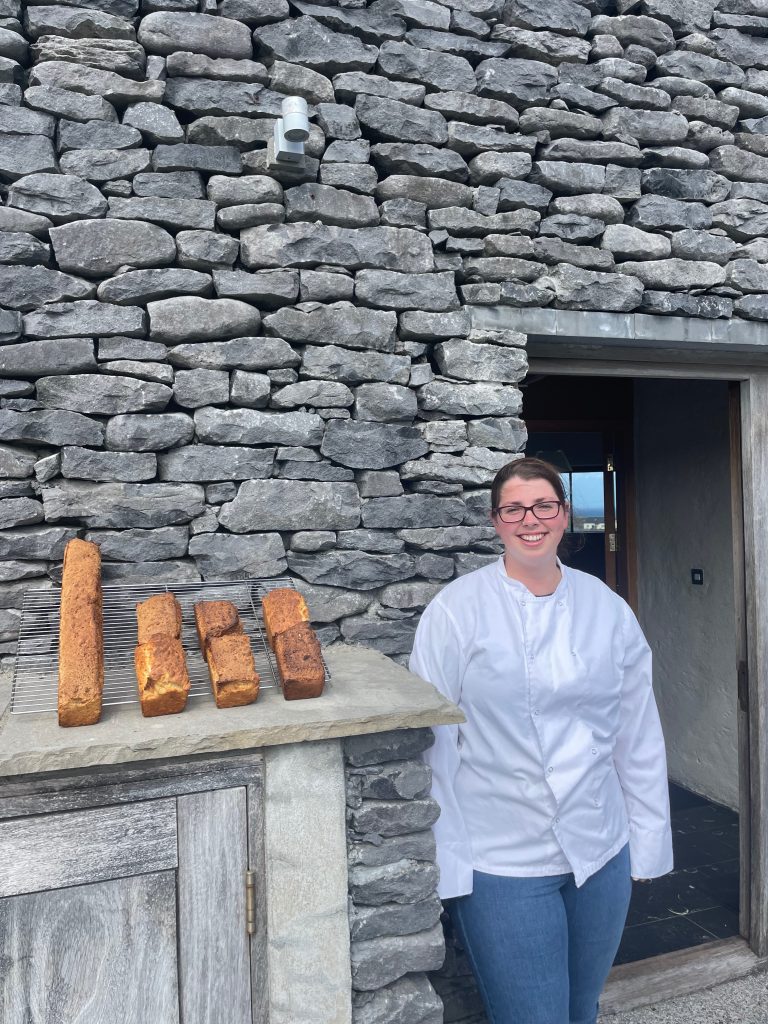 Meadhbh Ní Dhomhnaill
Goodie Baker
Meadhbh, a native islande is a wonderful baker and cook and has kept us in goodies, delicious desserts, and fresh breads for many years.  She is preparing the Lunch Soups and Island Dinners for our Island Stay Guests under Ruairí's guidance, as well as her famed Flapjacks and daily baked brown soda bread.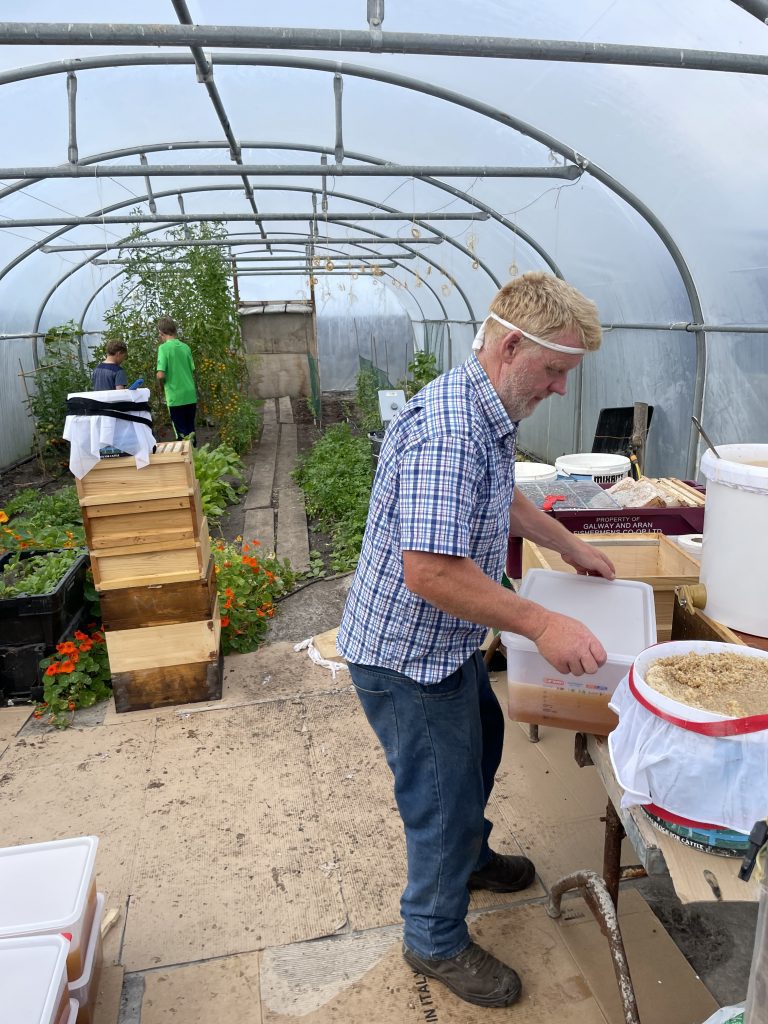 Pat Hanrahan
Fairy Godfather
Like MacGyver, Pat has an extraordinary knack for unconventional problem solving. He is our multi-skilled neighbour, wall builder, potato grower, chief beekeeper and a lot more, who always helps us out of sticky situations.