The food elements for Inis Meáin Island Stays are created by the same team that garnered Michelin's first ever Green Stars in 2021- one of only 3 restaurants in Ireland to do so
For Inis Meáin Island Stays we continue to use as much of our own vegetables, salads and herbs as possible, from our gardens and growing tunnel located right next to the Island Houses.
Our food offering is complimented by an extensive and personally curated Wine Collection evolved over the 15 years of running Inis Meáin Restaurant & Suites to 2022.  We were fortunate to enjoy many wonderful wine experiences with special wine makers and guests over this time, which continue to inform our Wine Collection for Inis Meáin Island Stays.
Included in Island Stays
San áireamh
An Inis Meáin Island Stay goes beyond the traditional self-catering offering in many ways.  As part of a working farm estate on the island, some of the bounty of the farm is shared with our guests by including the following food elements in our Stays…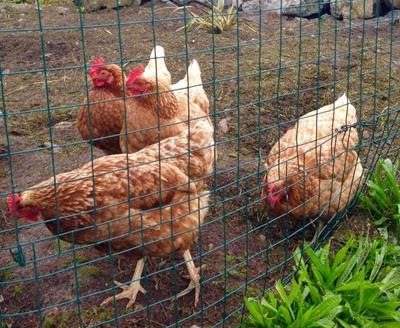 Island Farm Welcome Box
Bosca Fáilte ón bhFeirm
On arrival to the House a special Farm Welcome Box awaits Island Stay guests. It includes free-range Eggs from our Hens, Honey from our Native Irish Bees, and Salad from our Garden.  We plant a new Salad box every week to try to keep a steady flow of fresh salad throughout the season.  Guests are welcome to explore all of these areas of our 70-acre Island Farm where we also breed mostly Angus cattle.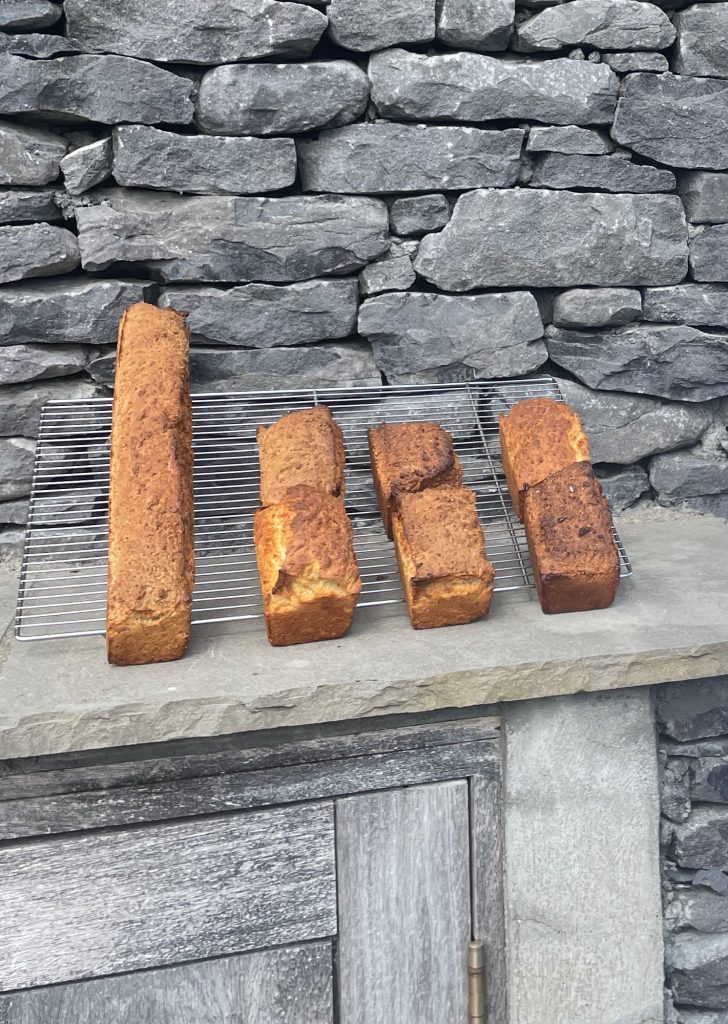 Fresh Baking on Arrival
Cáca Laethiúil
Complimentary Brown Bread, freshly baked Biscuits and homemade Granola also welcome guests on their arrival to the House.  The Brown Bread recipe has been handed down through generations on the island, originally using fists of flour as measurements, ensuring every islanders' brown soda bread is that bit different to the next, depending on the size of their fist and how they adjusted the rest of the recipe accordingly.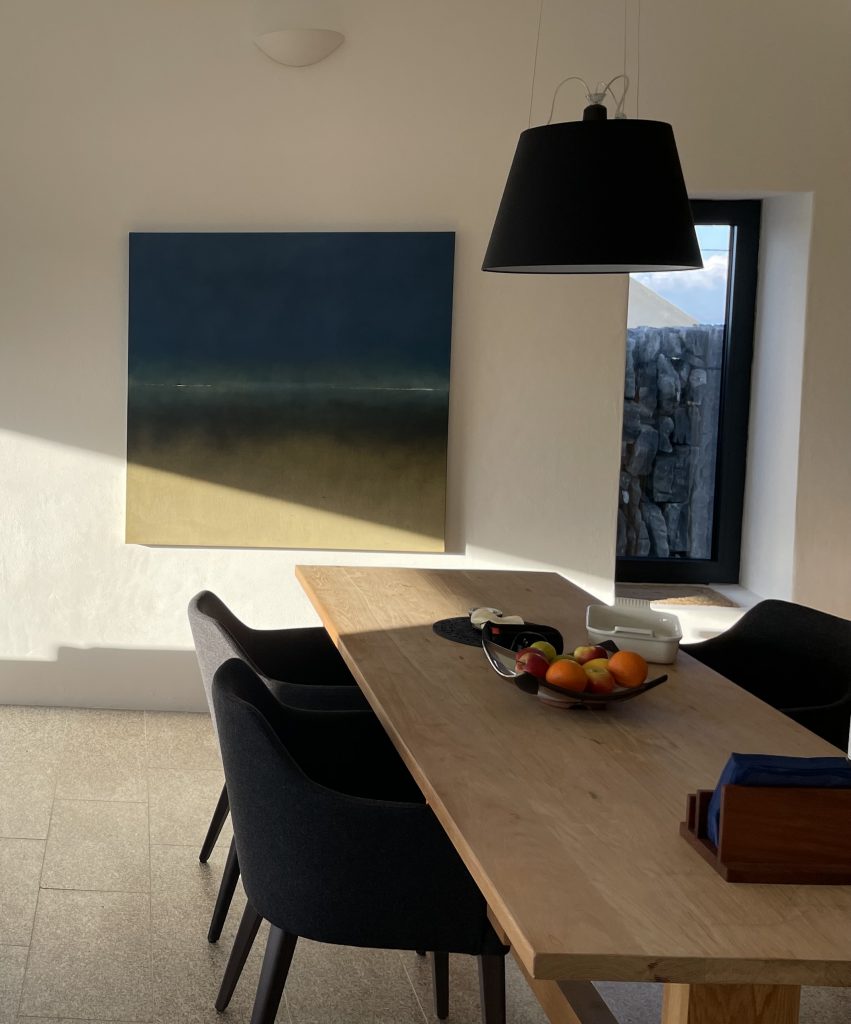 Larder Starter Kit
Ábhar Cistine
A Larder Starter Kit is provided in the Houses which includes Milk, Butter, Jam, Marmalade, Tea, Coffee, Sugar, Salt & Pepper, Extra Virgin Olive Oil, Balsamic Glaze and a bowl of fruit to help guests get settled in. There is a small Grocery Store on the island if guests need to replenish basics, and a Mini-Deli in the Knitwear Store offering a small selection of non-perishable goodies.
Fresh Herbs
Luibheanna Úra
Island Stay guests are welcome to explore our vegetable gardens and growing tunnel near the Houses. Both Houses have Herb Beds near to the Kitchen areas and guests can cut complimentary fresh herbs from the garden as needed, including mint for herbal tea, rosemary for grilling, or versatile parsley and thyme for extra depth of flavour.
Additional Options
Roghanna Breise
For omnivores, we also offer an option of delivered soup for lunch and delivered Island Dinner.  It is important to note that because of our tiny scale and set up, only one Soup and Dinner are available daily, and these may contain any of the allergens.
However the Houses are kitted out with high spec kitchens for self-catering stays, so for guests who have dietary restrictions it is best to travel with some food to prepare meals aligned to their dietary requirements as needed.
Information on sample Soups, Dinners and our Wine Collection is currently sent to guests 2 weeks before their arrival.  The Soups and Dinners change every day and are dependent on availability of ingredients on any given day so cannot be decided fully in advance.
However Soups and Dinners need to be ordered at least 1 week in advance of arrival due to the tiny scale of Island Stays and the logistical challenges involved in our island location.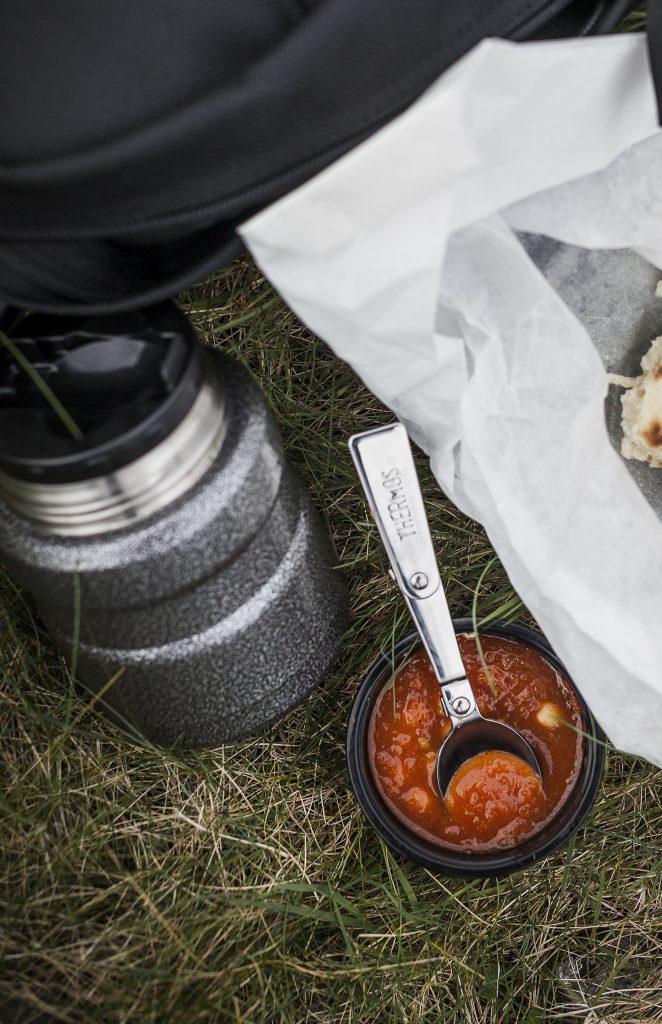 Lunch Soup
Anraith Laethúil
The Lunch Soup changes daily and is available for delivery each morning from Wednesday to Saturday inclusive.
A simple hob reheat is all that is needed. The Houses are stocked with Thermos flasks and backpacks should you wish to explore with a warming picnic. It is always a vegetarian soup, and it is delivered with freshly baked brown bread, however either may contain any allergen. Advance ordering required before Stay.
Lunch Soup & Bread Cost is €5 per guest.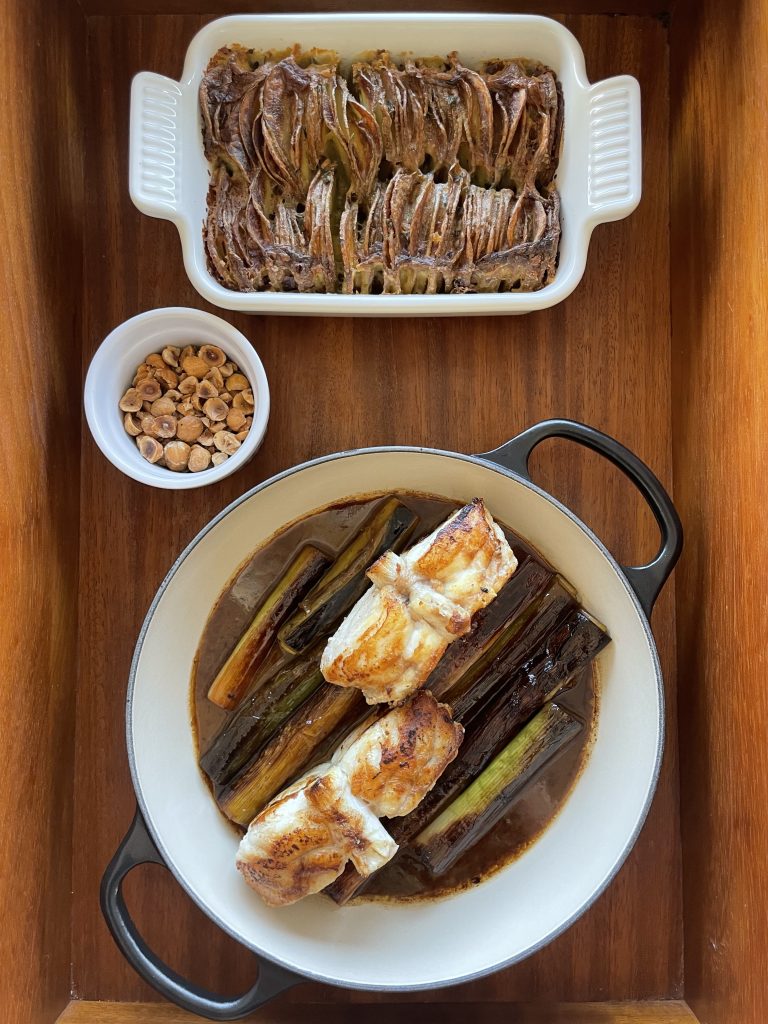 Island Dinner
Dinnéar Oileánda
The Island Dinner changes daily and is available for delivery each afternoon from Wednesday to Saturday inclusive. A simple oven reheat is all that is needed.  The Island Dinner is a hearty Main Course and Dessert, both of which may contain any of the allergens. Advance ordering required before Stay.
Island Dinner Cost is €50 per guest.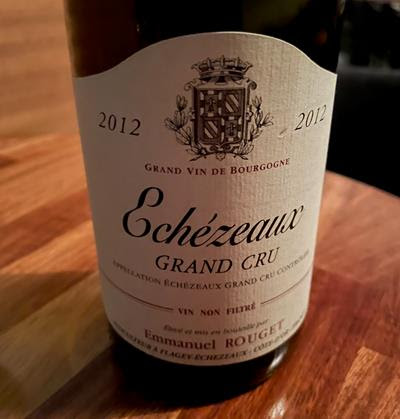 Wine Collection
Bailiúcháin Fíon
Our wine offering has evolved from our much-loved Restaurant Wine List and is filled with interesting finds from small and respected producers, organic wines and some rare and fine wines too. Stock is variable from cases to just one bottle available of some wines. Can be ordered in advance or during stay up to Friday 1pm.
Wines from €20 to €300.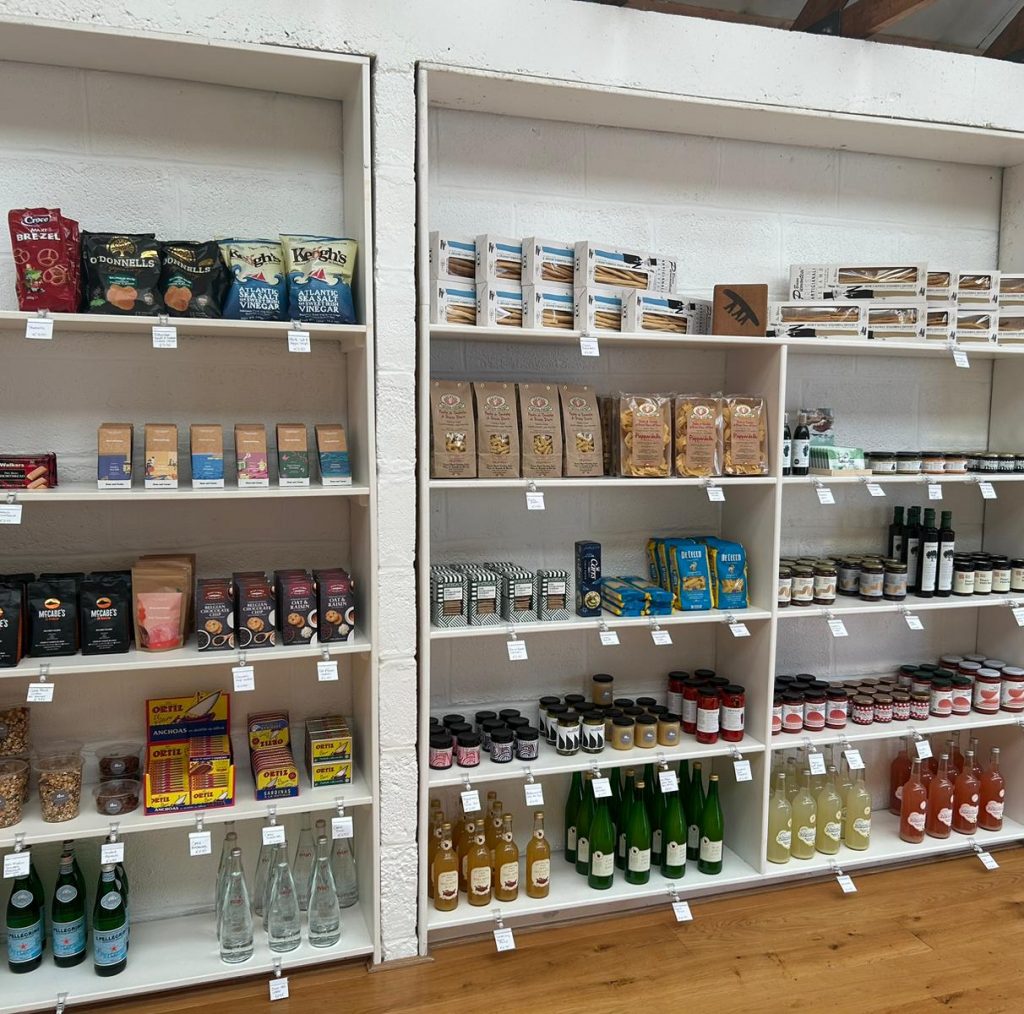 Mini-Deli
Mion-Siopa Bia
There is a small grocery store on the island, Siopa Ruairí Beag, that is open daily and offers a wonderful service to the 180 islanders and few visitors.
To supplement this, we have added a  Mini-Deli section in
 the Knitwear Store with a selection of delicious non-perishable foods including our own honey and granola, high-quality olives, spreads, breadsticks, crackers, preserved fish, pasta, pasta sauces, condiments, jams, chocolate, coffee, biscuits, crisps and non-alcoholic drinks.