Inis Meáin Island Stays tiny scale and the logistical challenges of a small offshore island, shape the details of our Island Stays to ensure they remain feasible and sustainable for the future.
Season
2024 Season:
20th March to 13th October
Stay Duration
Inis Meáin Island Stays are of fixed duration on set days as follows:
5 days, 4 nights – from Wednesday to Sunday

Check In & Check Out Times
Check In: from 10.45 on Wednesday
Check Out: up to 16.15 on Sunday
These times are designed around the limited ferry and plane arrival and departure times for Inis Meáin, so that guests can have full access to the Houses for optimum comfort for all of their Stay.
Stay Format
The Island Houses are offered on a luxury self-catering basis with many additional features included, and other optional features available.
Included Features
Personal Welcome and Orientation on arrival to House
Central location within walking distance to shop, pub and beach
Spacious, exclusive-use Houses with island and sea views
Private grounds with landscaping and outside sitting areas
High quality architecture and design throughout
Specially commissioned works of art
Custom designed solid oak and iroko, joinery and furniture
Farm Welcome Box with our own Honey, Eggs and Salad
Home Baking on arrival including Biscuits, Granola and Brown Bread
Larder Starter Kit
Herb Garden for guest use
Inis Meáin Exploration Kit, including bikes, fishing rods and more
100% Linen dressed beds with down duvets & pillows
Philippe Starck bathrooms with power showers
Natural Burren Perfumery and Aveda Toiletries
Light Kitchen Clean on Fridays with optional Towel Refresh
Laundry Facilities
Wireless broadband
Government Tax at 13.5%
Optional Features (Not Included)
Transport to and from the Island
Transport to and from the Houses
Televisions – we provide Exploration Kits for island discovery instead!
Available Weds to Sat, when requested at least 1 week in advance:
– Delivered Lunch Soup with freshly baked Brown Bread
– Delivered Island Dinner
– Delivered Wine
Bedding Arrangements
All beds are prepared as Superking double beds as default
Twin beds can be prepared instead of Superking double beds when requested at least 1 week before arrival
Twin beds available in 2 of the 4 Suite Studios in the Karst House
Twin beds available in both Ensuite Bedrooms in the Currach House
Couches are not available as bedding for additional guests
Island Stays are designed for guests over 12 only, consequently children's bedding is not available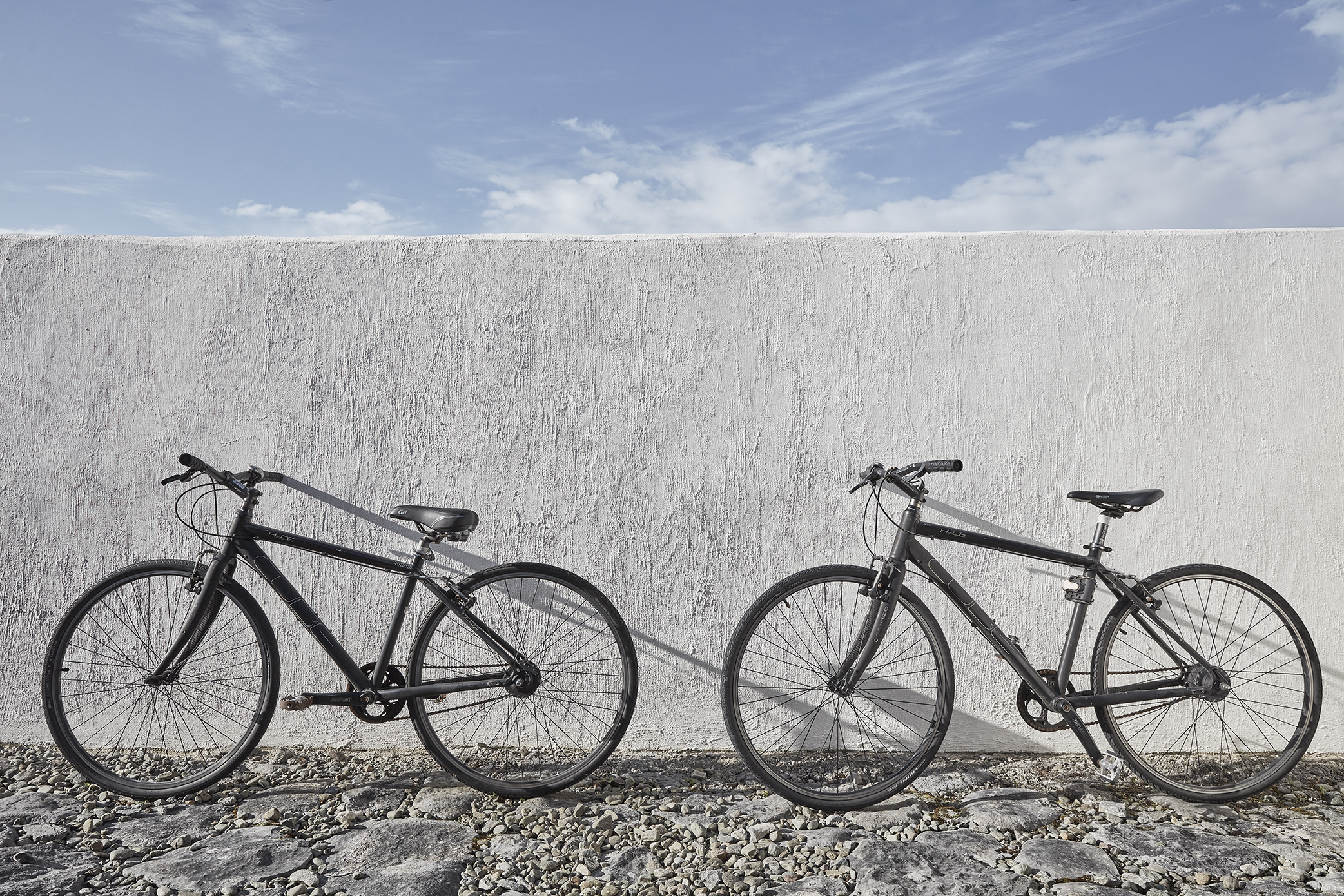 Reservations
2024 Reservations
2024 reservations are now available. Please note that reservations can only be made online with prepayment. See our Availability Calendar for dates.
2025 Reservations
Guests staying in 2024 will have first option on dates for 2025, with remaining availability to be launched through our Newsletter in mid-late October 2024. Please sign up to our Newsletter below to be among the first to hear of reservation launches and island news.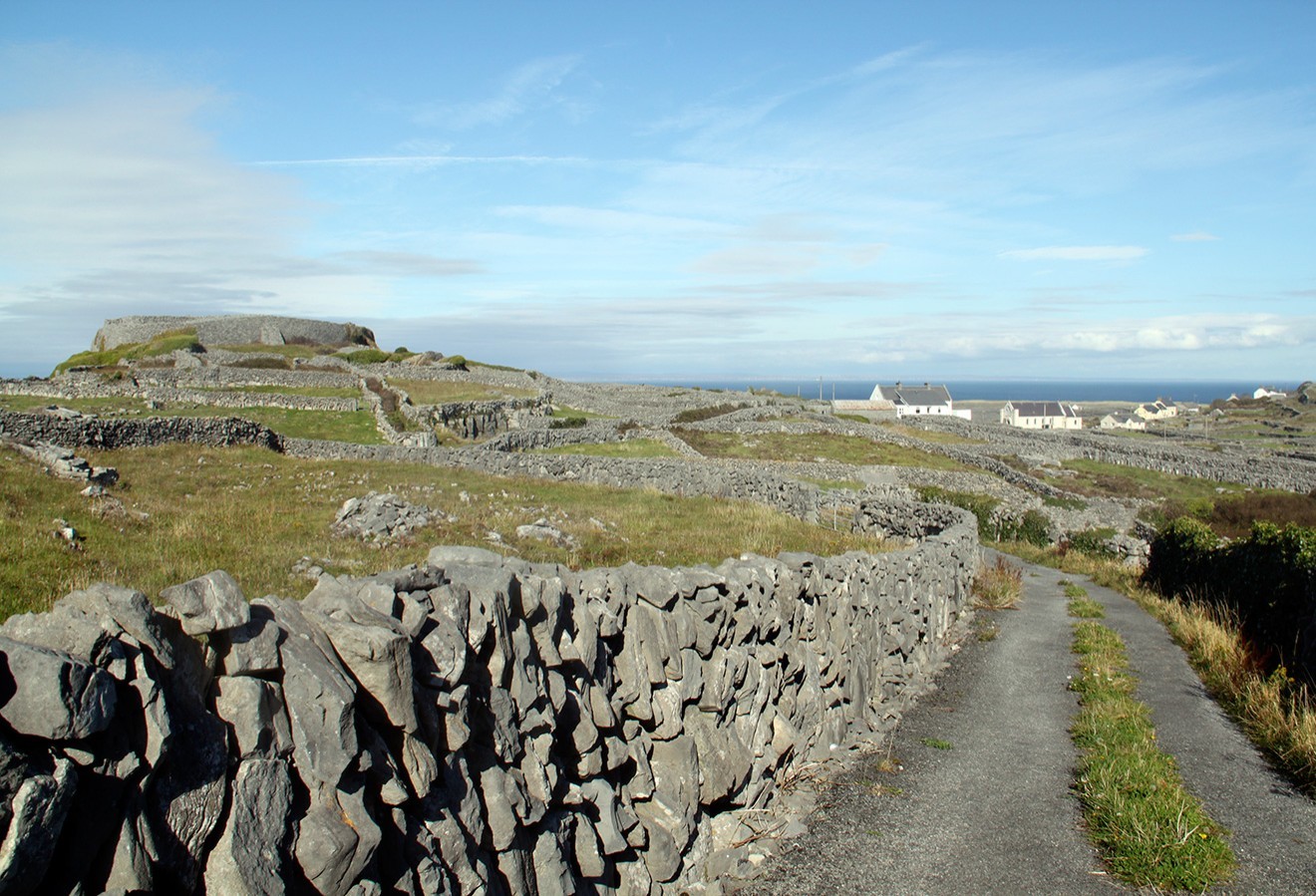 Island Stay Rates
Inis Meáin Island Stays is an original hospitality offering from the same award-winning team that created and ran Inis Meáin Restaurant & Suites from 2007 until 2022.
Much more than a typical self-catering or vacation rental, Inis Meáin Island Stays offer a unique travel experience that combines the privacy and comfort of exclusive-use, architecturally-designed properties, based on an ecologically-rich Island Farm with delicious delivered Food and Wine available, and including nature-lodge style Exploration Kits to fully appreciate our location of outstanding natural beauty.
The Inis Meáin Island Stays 2024 Rates detailed here are based on enabling Island Stays to be feasible and sustainable at this scale, quality and location.
Currach House:
Includes 2 Ensuite Bedrooms and spacious living quarters, with a total interior space of 130sqm, on private grounds of half an acre.
For up to 4 guests
Mar, Apr, May & Sep 2024 – ​€3,145
Jun, Jul, Aug 2023 – €3,490
Karst House:
Includes 4 private Suite Studios of 50sqm and a Living Space of 100sqm, giving a total interior space of 300sqm on private grounds of 3 acres.
For up to 8 guests
Mar, Apr, May & Sep 2024 – €6,290 
Jun, Jul, Aug 2023 – €6,950